The Fountain Room at Bottleworks
Clancy's Inc. is proud to announce we have signed the lease for our new concept, called the Fountain Room, which will be on the corner of Mass Ave. and Carrollton Ave. in Bottleworks District in Downtown Indianapolis. The Fountain Room will be a 160 seat restaurant serving lunch, dinner, and weekend brunch. Adjacent to the new Bottleworks Hotel and located in High Alphas new Global Headquarters, the Fountain Room's menu will take inspiration from classic style Supper Clubs. The menu, while still in early development, will feature steaks, fresh seafood, sliders, sandwiches, and pasta.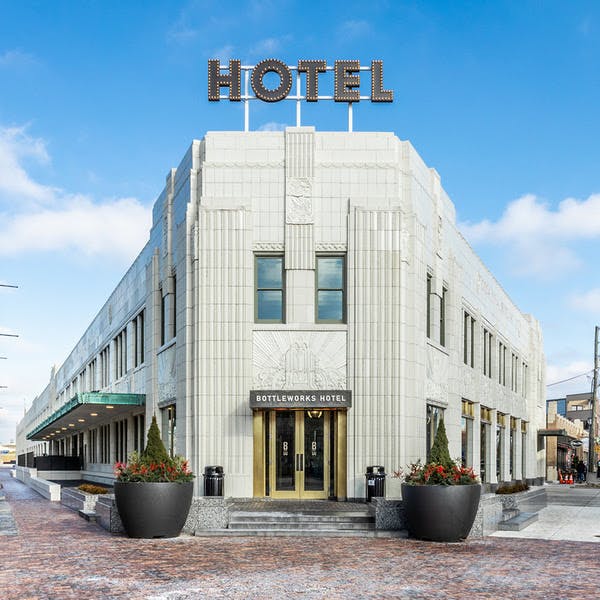 The Fountain Room's name, which is a subtle and fun reference to the Bottlework's District and the "Lab Room" where in the 1930's they made Coca-Cola Products. "The Bottlework's project is history in the making in Downtown Indianapolis, we have been excited with the reaction of reintroducing Clancy's Hamburgers, now we look forward to introducing a new full service restaurant The Fountain Room to the Mass Ave. Neighborhood." says Clancy's Inc. President/CEO Perry Fogelsong.
"While so many brands were forced to retract or shut down during the pandemic, we at Clancy's Inc. made a decision that we would not only survive, but emerge stronger, smarter and more cohesive as a company." Fogelsong added.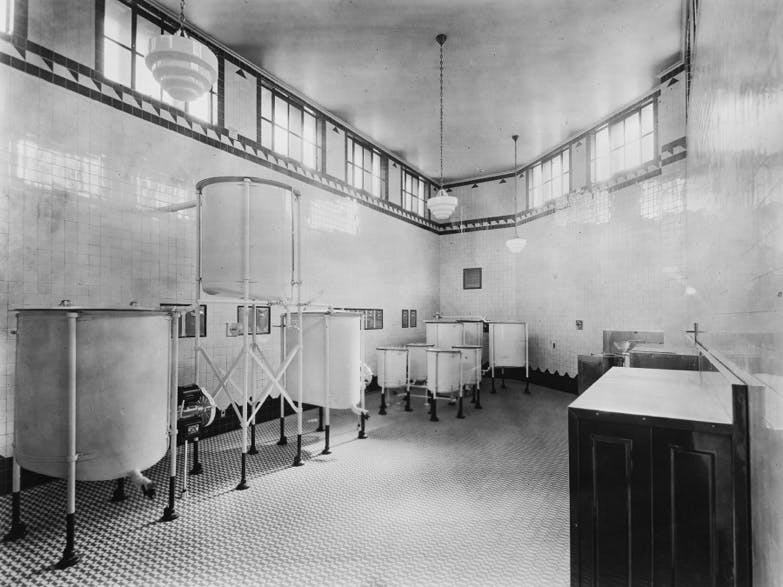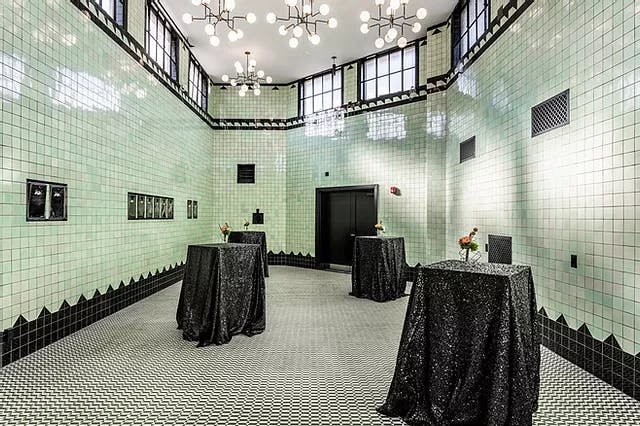 The Lab Room in 1930's and today
Bottleworks, A $300 million, 12-acre urban mixed-use development, Bottleworks has reimagined the iconic Coca-Cola building in downtown Indianapolis. The largest private development of its kind in Indiana, Bottlework's will serve as a culinary, arts, and entertainment hub, featuring the city's first food hall The Garage (featuring Clancy's Hamburgers), the Bottleworks Hotel, Pins Mechanical, Living Room Theatres, unique residential options, as well as 180,000 square-feet of flexible office space and 175,000 square-feet of prime retail space. The Bottleworks District will build a legacy, showcase local talent, and create a true third place for generations to come. Clancy's Inc. is excited to be a part of it!